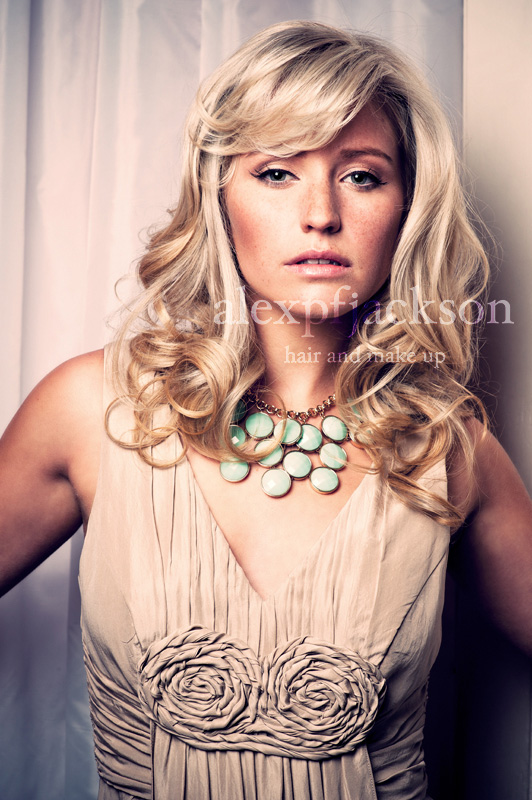 The Perfect Blow Dry
When it comes to blow-drying our hair in the morning, let's not kid ourselves – we all end up doing the same thing! We turn our head upside down, blast the hair dryer through our wet hair then flick it back and finish with a brush. Did you know that this actually causes your hair to become fluffy and frizzy?
Here are my tips on how to give your hair the 'perfect blow dry' with a few easy steps… even if you're in a hurry.
Step 1:
Shampoo your hair. I recommend using La Biosthetique shampoo (appropriate to your hair type).
Step 2:
Once your hair's washed, gently squeeze your locks in your towel to reduce moisture.
Step 3:
Use La Biosthetique Shape Therm-O-Flat heat protection gel which is perfect protection from the damaging effects of heat styling, apply a small amount to your towel dried hair. I recommend La Biosthetique Essential HYDRATING FLUID which works in conjunction  with the Therm-O-Flat heat protection gel.
Step 4:
Blow-dry your hair from the top (no brush yet), working down to the ends making sure the cuticle (outside layer of the hair) is dried downwards. This will reduce some of the fluff and frizz. The nozzle of your hairdryer gives your hair better direction.
Step 5:
Section your hair starting from the back of your neck. Blow-dry from the roots to the tips – work your brush into ends to smooth out your hair. For longer hair, use large, round brush. For shorter hair, use either your fingers or a small round brush depending on the desired outcome.
Step 6:
Repeat for each section until you reach the top, making sure each section you blow-dry isn't wider than the width of your brush.
Step 7:
Once you blow-dry the final layers at the top, use the hairdryer on a hot heat and finish with a cool heat, as this helps the hair take the shape, giving your hair a smoother finish.
https://theboyshairandmakeup.com/wp-content/uploads/2013/05/web_DSP6407.jpg
800
532
alexpfjack
https://theboyshairandmakeup.com/wp-content/uploads/2017/08/the-boys-logo-web-300x138.jpg
alexpfjack
2016-12-04 20:57:09
2016-12-08 10:12:55
The perfect blow dry